JKTG Foundation Advisory Council includes individuals who are very diverse in their backgrounds, geography, and organizations. These individuals have expertise in the following arenas: system, industry, hospital, management, physician, nursing, finance, policy, legal, association, etc.
Trustees
Trustees inform JKTG Foundation's strategy and projects

Theodore Giovanis, FHFMA, MBA
Carol Lombardo, MBA, R.D.
Charlotte Kohler, CPA, MBA, LPN
Staff
Staff participate in many of the JKTG Foundation's research efforts and oversee projects and operations
Theodore Giovanis, FHFMA, MBA, is the President and founder of the Jayne Koskinas Ted Giovanis Foundation for Health and Policy and provides overall direction for the Foundation's activities. Mr. Giovanis' work experiences include work in government relations, health policy development, and management of health care organizations covering nearly four decades. He has been involved in the development of many Medicare regulatory and legislative policy changes such as the creation of the Medicare Geographic Classification Review Board and Section 508 Reclassifications. Mr. Giovanis was also solely responsible for the identification and prosecution of the rural floor budget neutrality issue which resulted in a multibillion-dollar settlement for hospitals nationally. Contact Mr. Giovanis.
Kristina Giovanis, BSIE, is involved in many of the Foundation's projects and oversees aspects of the Foundation's operations. Her prior experiences include work as the project manager on various projects including the rural floor budget neutrality appeal. Ms. Giovanis is very adept at throughput analyses, which she is able to apply to health care, and this fosters the most efficient processes in her work with appeal filings and other aspects of hospital payments and operations. She possesses an industrial engineering background, extensive analytic skills, ability to oversee project development, and has completed an array of projects regarding diverse subject matters.Contact Ms. Giovanis.
Rodney Spangler, CPA, participates in many of the Foundation's research projects. In addition to his work for the Foundation, Mr. Spangler has previously been involved in reviews of hospital wage data and the development of Medicaid days for purposes of Medicare payment adjustments. His experience areas include Medicare and Medicaid reimbursement issues and the analysis and review of data supporting policy changes. Mr. Spangler's prior experiences also include work with a regulatory body which governed and set the rates for hospitals. His work has included the development of the adjustments in hospital payment systems including the adjustments for labor costs and the underpinning data. As such, he has overseen the collection and review of hospital reported data including wage and salary data, hospital statistics, and case mix data. Contact Mr. Spangler. 
Advisory Council
Advisory Council provides broad expertise that informs the JKTG Foundation's work.
Gerald Anderson, Ph.D., Johns Hopkins School of Public Health
Allan Atzrott, St. Luke's Cornwall Health System (retired)
Robert Berenson, M.D., The Urban Institute
Jose R. Conejo-Garcia, M.D., Ph.D., H. Lee Moffitt Cancer Center & Research Institute
Andrew Ewald, Ph.D., Johns Hopkins University School of Medicine
Mark Freeland, Ph.D., CMS (retired)
Richard Fuller, M.S., Independent Consultant
Darrell Gaskin, Ph.D., Johns Hopkins School of Public Health
Daniele Gilkes, Ph.D., Johns Hopkins University School of Medicine
Paul Ginsburg, Ph.D., University of Southern California-Brookings Schaeffer Initiative for Health Policy
Norbert Goldfield, M.D., practicing physician
Laura H. Heiser, Ph.D., Oregon Health & Science University
Robert Ivkov, Ph.D., Johns Hopkins University
Paula M. Lantz, Ph.D., University of Michigan
Charles Pendola, Esq., CPA, Private Consultant
Robert Poli, Catholic Health Initiatives
Warren Ross, M.D., Private Practicing Physician
Dale Schumacher, M.D., Rockburn Institute
Susan Van Meter
Stephanie Webster, Ropes & Gray LLP
Rugang Zhang, Ph.D., The Wistar Institute
Andrea Bild, PhD City of Hope
Heiko Enderling, Lee Moffitt Cancer Center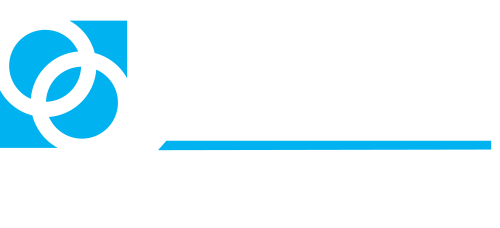 Jayne Koskinas Ted Giovanis
Foundation for Health and Policy
PO Box 130
Highland, Maryland 20777
Media contact: 202.548.0133