New JKTG-funded work features JKTG long-time collaborator and Johns Hopkins' Researcher, Robert Ivkov, Ph.D.
July 6, 2023 | Highland, MD – JKTG-funded research, Spatial analysis of nanoparticle distribution in human breast xenografts reveals nanoparticles targeted to cancer cells localized with tumor-associated stromal cells, appears in the journal Nanotheranostics and features work by Sean Healy, Preethi Korangath, Robert Ivkov, and others at the Johns Hopkins University School of Medicine. This research probed a basic question relevant to cancer nanomedicines: Do nanoparticles labeled with anti-cancer antibodies bind to cancer cells in the tumor?
JKTG funded initial research in which Ivkov applied his expertise in materials engineering to develop ultra-tiny structures often called nanoparticles. Nanoparticles are one million times smaller than a human cell and Ivkov's intent by studying nanomedicine, as it relates to cancer, is to develop nanoparticles that will direct the immune system to fight the disease.  This recent work builds on that research.
The concept of "targeting" nanoparticles with anti-cancer molecules to concentrate drugs in the tumor has captured the interest of researchers and drug companies for many decades. The JKTGF-funded research team demonstrated that immune cells and other non-cancer cells residing in the tumor dominated capture and retention of the nanoparticles.
In short, "no", the anti-cancer (HER2 labeled) nanoparticles had little opportunity to interact with cancer cells, though they were present in the tumor tissue. The researchers concluded this after finding no differences of HER2-targeted nanoparticle concentrations between human HER2-positive and triple-negative breast cancer tumor tissues collected from mice that were injected with the nanoparticles.
These findings have implications for established paradigms supporting investments in cancer nanomedicine research and development, by highlighting the importance to understand the role of tumor-residing immune cells in drug delivery. The Hopkins team continues to pursue research exploring how nanoparticle interactions with immune cells can be used to re-engage the immune system to fight cancer cells and win.
"From the start, Rob was thinking about new ways to tackle problems and it's been exciting to watch his work progress," said Ted Giovanis, founder and president of the JKTG Foundation. "I believe this work, and other research that questions traditional ways of thinking, can change how we understand and treat cancer."
I'd like to introduce the concept that coalescing or "convergent thinking" may be detrimental within an organizational setting. By this, I mean that individuals working in the same or similar space often tend to think similar thoughts.
read more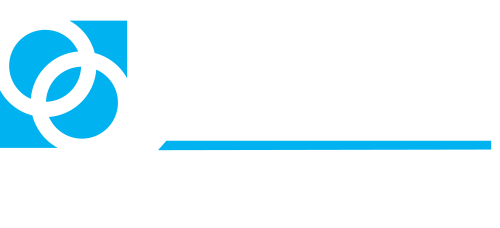 Jayne Koskinas Ted Giovanis
Foundation for Health and Policy
PO Box 130
Highland, Maryland 20777
Media contact: 202.548.0133