The Jayne Koskinas Ted Giovanis (JKTG) Foundation awarded The Wistar Institute a $1.1 million grant to create The Jayne Koskinas Ted Giovanis Breast Cancer Research Consortium at The Wistar Institute.  
The Consortium will support the highly synergistic, multidisciplinary research projects of three Wistar scientists dedicated to advancing breast cancer research.
"The Foundation believes in the power of good research, particularly when that research combines different approaches and people yet intermingles it in such a way to profoundly impact what we know about breast cancer," said JKTG Foundation President Ted Giovanis. 
Consortium principal investigator Frank J. Rauscher, III, Ph.D., deputy director for Basic Research at The Wistar Institute Cancer Center, professor in the Gene Expression and Regulation Program, professor in the Tumor Microenvironment and Metastasis Program, and Caspar Wistar Professor, is joined by Rugang Zhang, Ph.D., associate professor in the Gene Expression and Regulation Program, and José R. Conejo-Garcia, M.D., Ph.D., professor and program leader in the Tumor Microenvironment and Metastasis Program.
Working in collaboration, the scientists will focus on how metastatic breast cancer cells break away and spread beyond the breast to other organs in the body. They want to understand the pathways essential to breast cancer cells (hidden and dormant for years) that reemerge in patients as drug-resistant tumors in bone, lungs, liver, or brain.
"There is a huge unmet need to develop novel targeted therapies of metastatic breast cancer," said Frank J. Rauscher, III, Ph.D. "Our three labs have discovered fundamental new pathways in cells that identify the vulnerability (point) of these errant cells and can be targeted with small molecules, antibodies, and cell-based T-cell immunotherapy."
The Consortium's key focus melds Dr. Rauscher's expertise in gene regulation, epigenetics, and molecular pharmacology and biochemistry with Dr. Conejo-Garcia's research in immune recognition and immunotherapy, and Dr. Zhang's focus in tumor biology and senescence.     
"Frank, Rugang and José have cross-disciplinary and well-established research programs that—as a collaborative unit—will yield fundamental and clinically-translatable discoveries to shape the innovation of novel therapeutics," said Dario C. Altieri, M.D., CEO of The Wistar Institute, director of Wistar's Cancer Center, and the Robert and Penny Fox Distinguished Professor. "I applaud The JKTG Foundation's foresight in supporting such developments to treatments that will ultimately spur greater advances and innovations."

About the JKTG Foundation
The Jayne Koskinas Ted Giovanis Foundation for Health and Policy aims to change health care for the better.  Funding innovative medical research, data analysis, events and other projects, the Foundation serves as an honest, independent broker of ideas and actions designed to advance both health care and health policy. For more information visit www.JKTGFoundation.org or follow @JKTGFoundation on Twitter.
About The Wistar Institute
The Wistar Institute is an international leader in biomedical research with special expertise in cancer research and vaccine development. Founded in 1892 as the first independent nonprofit biomedical research institute in the country, Wistar has long held the prestigious Cancer Center research advances move from the laboratory to the clinic as quickly as possible. Wistar Science Saves Lives. On the Web at www.wistar.org.
I'd like to introduce the concept that coalescing or "convergent thinking" may be detrimental within an organizational setting. By this, I mean that individuals working in the same or similar space often tend to think similar thoughts.
read more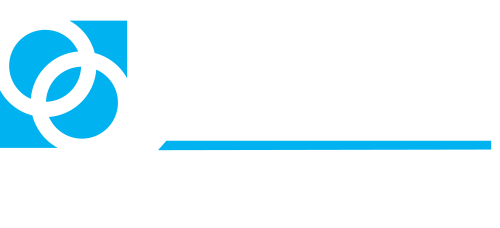 Jayne Koskinas Ted Giovanis
Foundation for Health and Policy
PO Box 130
Highland, Maryland 20777
Media contact: 202.548.0133