Today, the Jayne Koskinas Ted Giovanis (JKTG) Foundation announced over $150K in awards to support the next generation of health policy research and promote better healthcare for patients.
Seven graduate researchers in the field of health policy and administration at Boston University, the University of Baltimore, Johns Hopkins School of Public Health, and George Washington University received Dissertation Support Grants (DSGs) and Awards to aid their research efforts.
Their proposals and papers focus on a range of health policy topics, including quality improvement, cost containment, and patient-centric outreach and access, and reflect the Foundation's approach of bringing together experts with varying perspectives that can best tackle the multifaceted challenges in health policy.
"Our mission is to foster honest public discussion, rooted in an understanding of the causes – versus the effects – of some of our nation's most challenging health policy dilemmas," said JKTG Foundation Founder and President Ted Giovanis. "I congratulate our recipients, and look forward to their continued contributions to this discussion."
Graduate Paper Award:
Andrew Nolan (University of Baltimore) The Challenge of Containing US Healthcare Costs from an Economic Perspective

Dissertation Support Grants:
Christine Buttorff (Johns Hopkins Bloomberg School of Public Health) Do People With Multiple Chronic Conditions Respond to Changes in the Level of Cost Sharing?  An Examination of Drug Copayments Using Maryland's High-Risk Pool
Katherine Hohman (George Washington University) Public Recognition as a Strategy to Improve Quality: The Impact of the National Diabetes Prevention Recognition Program on the Diabetes Prevention Program
Elizabeth Kidder (George Washington University) Self-Administered HPV Testing as a Cervical Cancer Screening Option: Exploring the Perspectives of Two Under Screened Populations to Understand Implementation Challenges and Inform Policy
Jake Morgan (Boston University) A Cough in the Dark: A Mixed Methods Approach Investigating Provider Training, Behavior, and Patient Interaction in the Antimicrobial Prescribing Process for Respiratory Tract Infections
Eric Roberts (Johns Hopkins Bloomberg School of Public Health) Essays on Markets for Primary Care Services for Medicaid Adults
Claudia Salzberg (Johns Hopkins Bloomberg School of Public Health) Does the Patient-Centered Medical Home (PCMH) Improve the Care for People With Multiple Chronic Illnesses and Comorbid Depressive Symptoms?
Working in collaboration with universities with graduate and post-graduate health policy and administration programs, the JKTG Foundation made awards based on written proposals, reviewed by a review panel established by the Foundation, and with the concurrence of the Foundation's President.  Awards ranged from $15,000 to $30,000, depending on scope and investigative opportunity.
About JKTG Foundation
The Jayne Koskinas Ted Giovanis Foundation for Health and Policy fosters public discussion around health care policy to benefit the public good.  Through research, white papers and other projects, the Foundation serves as an honest, independent broker of ideas and actions designed to achieve the competing goals of cost reduction, expanding access and improving quality. For more information visit www.JKTGFoundation.org
I'd like to introduce the concept that coalescing or "convergent thinking" may be detrimental within an organizational setting. By this, I mean that individuals working in the same or similar space often tend to think similar thoughts.
read more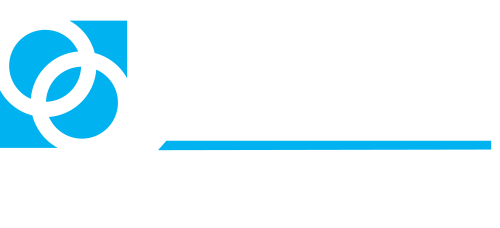 Jayne Koskinas Ted Giovanis
Foundation for Health and Policy
PO Box 130
Highland, Maryland 20777
Media contact: 202.548.0133