Jessica Greene, Ph.D., Associate Dean for Research, School of Nursing at The George Washington University, and Judith Hibbard, DrPH, Professor Emerita and Senior Researcher at the University of Oregon were awarded $142,000 to conduct a study timed to inform new quality reporting on Medicare plans.
The study, "Presenting Health Plan Information so that Consumers Value Quality as Well as Cost," will measure if quality is a factor for consumers when making a choice among health plans, and if consumers place more importance on quality of provider or breadth of benefits.
"In funding this research, our hope is that the findings from these surveys can help inform the Centers of Medicare and Medicaid Services," said Ted Giovanis.  "This work is particularly timely as guidelines on displaying quality information on the exchanges are expected soon for the 2017 benefit year."
Greene and Hibbard will also examine if narrative information on the importance of quality increases the likelihood that patients will consider quality as a key factor in making decisions regarding their health plan decision more than when simply presented with quality scores without an explanation.
"Through engaging patients, our nation's health care providers and health plans can become more effective, more efficient and refocused on what is most important, providing high-quality care for patients," said Greene.  "I am grateful for this funding, which will help us develop the evidence base on how to present health plan quality information in a way that consumers better value it."
Join Jessica Greene on June 23rd at 12:00PM when she discusses "A Delivery System's Experience with a Very Large Pay for Performance Compensation Model."  The seminar is part of the Milken Institute School of Public Health at the George Washington University collaboration with the Jayne Koskinas Ted Giovanis Foundation for Health and Policy to feature lectures on pressing topics in the arena of health policy.  Each session includes a nationally recognized speaker along with reaction and commentary by other leaders in the field as well as audience participation. Video replays are available post-event on the Foundation's YouTube channel.
About JKTG Foundation
The Jayne Koskinas Ted Giovanis Foundation for Health and Policy fosters public discussion around health care policy to benefit the public good.  Through research, white papers and other projects, the Foundation serves as an honest, independent broker of ideas and actions designed to achieve the competing goals of cost reduction, expanding access and improving quality. For more information visit www.JKTGFoundation.org or follow @JKTGFoundation on Twitter.
The George Washington University School of Nursing
Ranked in the top 10 percent of nursing schools by U.S. News & World Report, the George Washington University School of Nursing educates and inspires nurses to provide high-quality, compassionate person-centered health care. The school develops leaders actively engaged in health promotion, patient advocacy and healthcare innovation, and prepares exceptional nurse educators who pursue quality and advance the profession. The School of Nursing is committed to improving the health and wellbeing of people and communities locally, nationally and globally. The school values lifelong learning and its students advance nursing practice, leadership and education as they make a difference in the world.
Media Contact: Amy Lee / 202.280.8816 / [email protected]
I'd like to introduce the concept that coalescing or "convergent thinking" may be detrimental within an organizational setting. By this, I mean that individuals working in the same or similar space often tend to think similar thoughts.
read more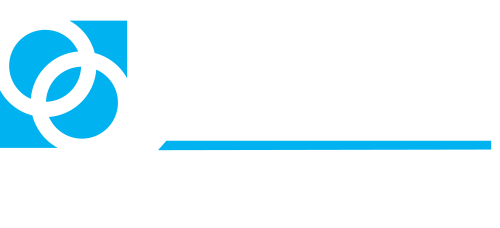 Jayne Koskinas Ted Giovanis
Foundation for Health and Policy
PO Box 130
Highland, Maryland 20777
Media contact: 202.548.0133