It's been a productive year since three research teams were awarded grants through the Applied Mathematics in Generating Oncology Solutions (AMIGOS) program.
The AMIGOS workshop was hosted by the Jayne Koskinas Ted Giovanis Foundation for Health and Policy (JKTG) and the Breast Cancer Research Foundation (BCRF) and brought researchers from across the country, connecting them with highly experienced mentors to develop collaborative cancer research projects.
JKTG and BCRF jointly funded three multi-institutional collaborations for projects with potential to substantially advance understanding of cancer biology or improve clinical outcomes.
Members from one 2017 AMIGOS multidisciplinary team published five papers during the year. Three of the papers relate directly to the development of resistance to chemotherapy drugs, and generated ideas on how to defer such resistance.
The models showed that increased doses defer relapse of the patient, but also increase the level of the drug resistance that is present on relapse, and that pulsed administration of the drugs also results in greater drug resistance upon relapse. These conclusions lead to suggestions for improving treatment to delay or prevent development of drug resistance.
A fourth paper introduces a new software package that provides a tool to identify subpopulations of single cells based on RNAseq data, and the fifth paper models the role of inflammation in causing and protecting against tumor growth. For a full list of manuscripts with hyperlinks as well as the authors see below.

Manuscripts include:
1) Hafner M., Heiser L.M., Williams E., Niepel M., Wang N., Korkola J., Gray J., Sorger P. Quantification of sensitivity and resistance of breast cancer cell lines to anti-cancer drugs using GR metrics. Nature Scientific Data. (2017).
2) Cho, H. & Levy, D. Modeling the Dynamics of Heterogeneity of Solid Tumors in Response to
Chemotherapy. Bull Math Biol 10.1007/s11538-017-0359-1(2017).
3) Cho, H. & Levy, D. Modeling the chemotherapy-induced selection of drug-resistant traits during tumor growth. J Theor Biol 436, 120-134 (2018). Epub ahead of print.
4) Wang, S., MacLean, A. & Nie, Q. Low-rank Similarity Matrix Optimization Identifies Subpopulation Structure and Orders Single Cells in Pseudotime. bioRxiv 10.1101/168922(2017).
5) Guo, Y., Nie, Q., MacLean, A.L., Li, Y., Lei, J., Li, S. Multiscale modeling of inflammation-induced tumorigenesis reveals competing oncogenic and onco-protective roles for inflammation. Cancer Res. (in press; published online September 26, 2017).

About JKTG Foundation
The Jayne Koskinas Ted Giovanis Foundation for Health and Policy (JKTG Foundation) aims to change health care for the better. Funding innovative medical research, data analysis, events and other projects, the Foundation serves as an honest, independent broker of ideas and actions designed to advance both health care and health policy. Visit www.jktgfoundation.org to learn more.
MEDIA CONTACT: Amy Lee / 202.280.8816 / [email protected]
I'd like to introduce the concept that coalescing or "convergent thinking" may be detrimental within an organizational setting. By this, I mean that individuals working in the same or similar space often tend to think similar thoughts.
read more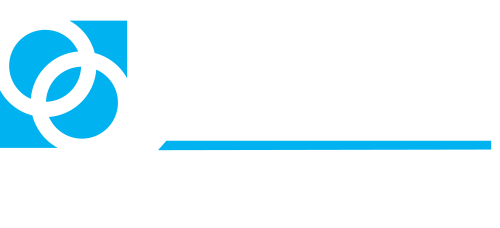 Jayne Koskinas Ted Giovanis
Foundation for Health and Policy
PO Box 130
Highland, Maryland 20777
Media contact: 202.548.0133