The Jayne Koskinas Ted Giovanis (JKTG) Foundation for Health and Policy and the Breast Cancer Research Foundation (BCRF) are jointly funding three multi-institutional collaborations with projects that have the potential to substantially advance understanding of cancer biology or improve clinical outcomes. 
The projects are a result of the Applied Mathematics in Germinating Oncology Solutions (AMIGOS) workshop hosted by JKTG and BCRF in which researchers from across the country were connected with highly experienced mentors to develop collaborative cancer research projects.
The lead researchers on the three projects are Danielle Gilkes, Ph.D., Assistant Professor of Oncology and Chemical and Molecular Engineering at Johns Hopkins University School of Medicine, Andrew Ewald, Ph.D., Associate Professor of Cell Biology and Oncology also at Johns Hopkins University School of Medicine, and Laura Heiser, Ph.D., Assistant Professor of Biomedical Engineering at Oregon Health and Science University, but each of the projects involves multiple institutions and disciplines.  The combined grants total $1 million and are described below.
Low oxygen levels within cancer cells can be an indicator of metastasis. Gilkes' project uses a new signal that changes colors if a cell has experienced low oxygen levels to better understand tumor growth and metastasis.
Ewald's project aims to develop analysis and modeling tools using agent-based models and shape analysis to predict the probability of growth and metastatic invasion. This project builds on the idea that cancer cells exist in distinct states specialized for growth or migration and that they metastasize in groups.
Drug resistance is an impediment to cancer therapy. Heiser's project looks at how cancer cells can change dynamically to evade drug treatments (cellular plasticity) in hopes of identifying a way to overcome plasticity-induced resistance for more effective breast cancer treatment.
"The JKTG Foundation believes in giving new ideas a chance and fostering work among interdisciplinary teams of researchers," said Ted Giovanis president and founder of the JKTG Foundation. "We're pleased this project represents the best of that not just in research but also the funding approach with BCRF."
"Collaborations like the AMIGOS project are part of a new and necessary paradigm of research: that is, taking a cross-disciplinary approach to science for uniquely insightful discoveries," said Marc Hurlbert, PhD, BCRF Chief Mission Officer. "We're excited to launch this program with the JKTG Foundation."
About JKTG Foundation
The Jayne Koskinas Ted Giovanis Foundation for Health and Policy fosters discussion around health care policy to benefit the public good.  Through research, data analysis, events and other projects, the Foundation serves as an honest, independent broker of ideas and actions designed to achieve the competing goals of cost reduction, expanding access and improving quality. For more information visit www.JKTGFoundation.org or follow @JKTGFoundation on Twitter.
About BCRF
The Breast Cancer Research Foundation (BCRF) is dedicated to being the end of breast cancer by advancing the world's most promising research. Founded by Evelyn H. Lauder in 1993, BCRF-funded investigators have been deeply involved in every major breakthrough in breast cancer prevention, diagnosis, treatment and survivorship.  By committing 91 cents of every dollar directly to its mission, BCRF is one of the nation's most fiscally responsible nonprofits and the largest private funder of breast cancer research worldwide. Visit www.bcrfcure.org to learn more.
I'd like to introduce the concept that coalescing or "convergent thinking" may be detrimental within an organizational setting. By this, I mean that individuals working in the same or similar space often tend to think similar thoughts.
read more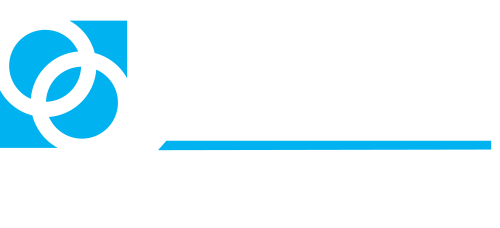 Jayne Koskinas Ted Giovanis
Foundation for Health and Policy
PO Box 130
Highland, Maryland 20777
Media contact: 202.548.0133